MODERN ARCHITECTURE & HISTORIC BUILDINGS
WITH SPECIAL REFERENCE TO ISLAMIC ART



EUROPE | HOME






AFRICA
• Cairo
Mersa Matrouh •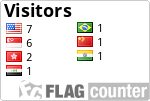 • Tehran




• Kashan

Qamsar •



• Isfahan



MIDDLE-EAST
• Abadan



• Bushehr



• Asaluyeh

Karan Island •



Qatar •


Sharjah •

Dubai •

• Abu Dhabi


Muscat •






YOU-ARE-HERE.COM




Middle-East is the region around the Persian
Gulf, between India and Northern Africa,
with arid desert climate and vast quantities
of crude oil and natural gas.
This part of the world offers always some un-
expected surprises: Not only the impressive
cultural heritage of ancient empires, which
once dominated the world, but also the
present process of modernization sometimes
baffles the european visitor.
There is no objection to adapt ultra-modern
technology, at the same time people stick
to their traditions unconditionally.
Especially when it comes to food, there is
only a small margin, also people dress like
generations before - but will have zero
hesitations to move into a futuristic building,
if it only has the most modern comfort.
Nowadays we sell our cars and high-tech,
support and maintain quality but the giants
woke up.
A different world, only hours away by plane,
but we should be happy to be part of it.



ASIA
Islamic
Art

FAR-EAST